Command
Although I was in charge of the chorus festival in my middle and high school days, I
started very late and started the short-term course of conduct because I wanted to learn a symphony at 36.
Because I was allowed to accompany the entrance examination of the orchestra
well, I saw the students and thought, "What about the conduct that I see when I joined the team?"
But the more I studied, the deeper I was.
I studied the basics in Paris and studied in the department of milan.
Because I am from an accompanist, there are times when the accompaniment part is a little detailed
in rehearsals, and when I correct the pitch of the melody part, I am surprised to have the low string played together.
News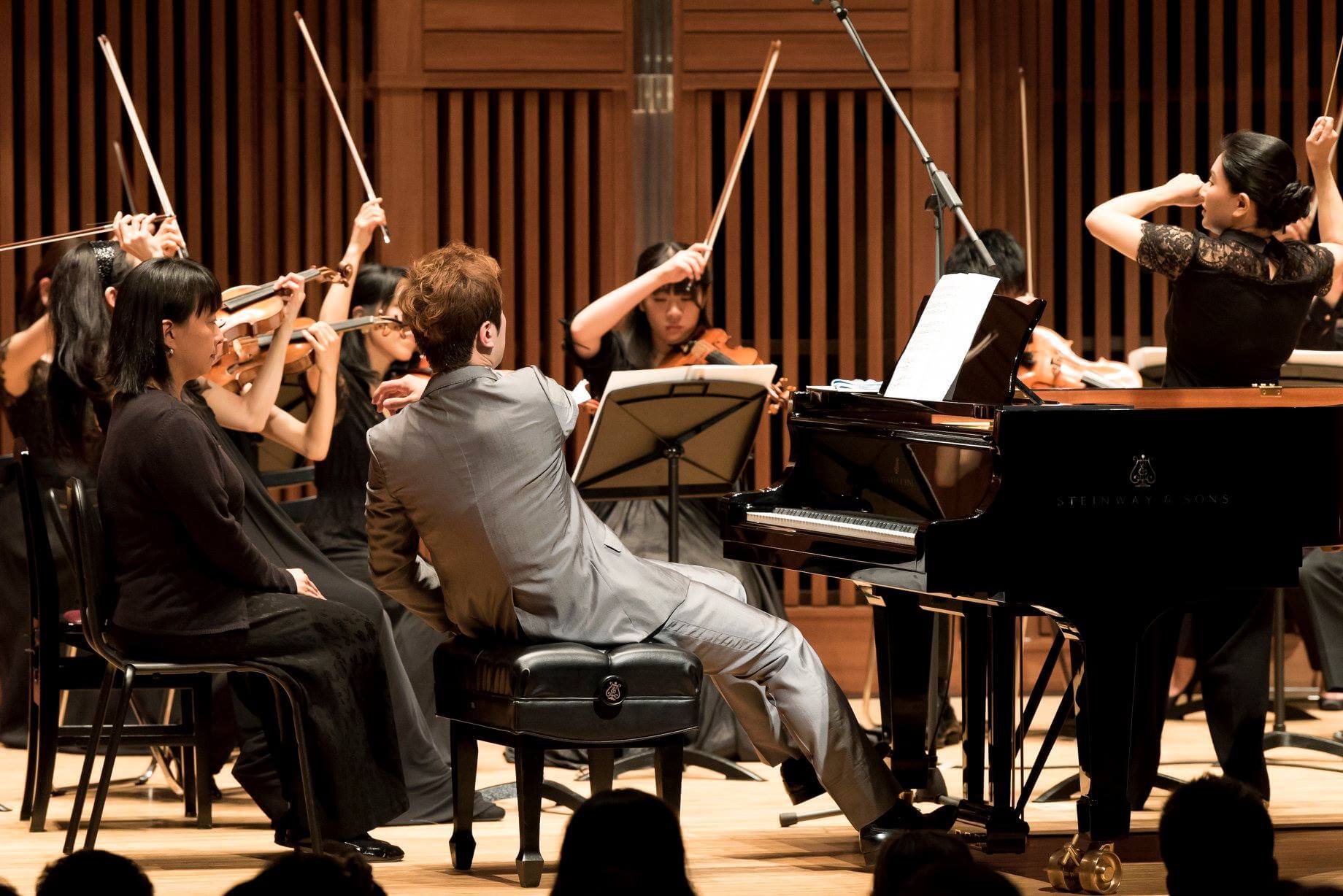 I often perform at the Japan Croatian Music Association meeting.

There seems to be a plan that the live CD DVD will be released widely.It will be up as soon as you know the details.
<DVD収録曲>
Boris Papandopulo: Sinfonietta
Luca Sorkochevich: Symphony Nos. 4, 6, etc (June
6, 2019, Gotanda Cultural Center Live)
<CD収録曲> Bor
is Papandouuro: Piano Concerto
Pavle Deschpai: Passacaglia and Fu
gue Gerald Finge: Eclogue (
May 31, 2017, Gotanda Cultural Center Live)
Favorite pieces
Mozart:

Symphony No.39 in E-flat major

Beethoven:

Symphony No.4

Tchaikovsky:

Symphony No.5

Mendelssohn:

Violin Concerto in E minor

Symphony "Scotland"

Grieg:

Per Gynt Suite

Debussy:

Prelude to the Afternoon of the Shepherd

Sibelius:

The Sad Waltz

Stravinsky:

Apollo leading the muse
Etc.
"What song do you want to shake in your lifetime?""

Nielsen's Flute Concerto.
Proceeding reviews
Hasegawa's excellent interpretation attracted the orchestra's empathetic attention from the very beginning.Her musical intelligence, understanding, and realization of score proved her extraordinary talent.
Michael Dittrich
Vienna Symphony Orchestra a. D.
Yuki has a deep understanding of this song.I'm happy to be able to play with her!
Members of the Cannes Regional Orchestra
(Beethoven: Symphony No.4, 2nd movement)
They are friendlyIn addition to being a true musician, he knows the psychology of the player in both the conduct and the way of speaking.
Isaac Kalabchevsky
Conductor (at the Armenian Youth Orchestra Rehearsal)
Hasegawa sings the melody vividly with the honey of the rhythm from the bottom to the top.Especially, the instruction of the left hand is very musical and rich in nuance, and it appears exactly around the second violin which is hard to hear usually.There is "for" until the climax, and there is no shortage of power of explosion.
Takuo Ikeda
Music Journalist

Read it all